We often have problems with car electronic keys. Generally, when this happens, we will go to a car locksmith, dealer, or car repair shop for help! This not only increases our cost, but also wastes a lot of time. Now technology has broken through. Time to figure it out yourself with a key programmer scanner!
key programmer scanner is formerly a tool used by auto repair shop and dealership professionals. But as cars have become more complex and technology has improved, key-programming scanners have become almost an everyday item.
But what does the key programming scanner do and how does it work? Don't doubt, let's know more about it today!
What is a key programming scanner?
The key programming scanner is a tool specially designed to program or reprogram the vehicle's electronic key.
How does the key programmer scanner work?
To be honest, how a
key programmer scanner
works can vary by specific model and manufacturer. But generally speaking, it realizes the addition, modification or deletion of the electronic key by communicating with the vehicle's on-board computer.
When you need to program a new key, link the key programmer scanner with the vehicle's diagnostic port. Then, the scanner communicates with the vehicle's computer to enter programming mode. Once in programming mode, the scanner sends commands to the vehicle's computer to add the new key. This may involve sending a specific code or sequence of codes, and then the computer recognizes and programs the new key for use with the vehicle. The key programmer scanner can also be used to delete lost or stolen keys from the vehicle computer. By communicating with the computer to find a specific key code and then instructing the computer to delete that code from its memory.
When should I use the key programmer scanner?

So, under what circumstances do we need a key programmer scanner? Here are some basic situations for your reference!

The following requires using the key programmer scanner:

①Program a new key: If you lost your car key, or need an extra key, you can use the key programmer scanner to program a new key and make it work with your vehicle.

②Replace damaged keys: If your car keys are damaged, you can use the key programming scanner to replace new keys.

③Erase old keys: If you no longer need the keys, or the keys are stolen, you can use the key programming scanner to erase them from the vehicle memory.

④Add new keys: If you bought a used car and want to add extra keys to the vehicle's anti-theft system, you can use the key programmer scanner to add new keys.

When the above situation occurs, you can use it with confidence. In terms of safety and operation, it brings two benefits:

Security: The key programmer scanner can be used to add additional security features to the vehicle, such as programming the transponder chip in the key, which must match the anti-theft system in the car to start the engine.

Convenience: Key programmer scanner can be used to program remotes that allow keyless entry and remote start, making it easier for drivers to access and use their vehicles.

Overall, key programmer scanners are an important tool in the automotive industry as they allow the programming and reprogramming of keys and remotes, which are essential for the proper functioning of vehicle anti-theft systems.
Obd2 scanner with key programming
iSmartIMMO G3 is an
obd2 scanner
with key programming. It has a robust anti-theft solution and is ideal for professional repair shops and auto repair businesses. You can use the anti-theft system to access key chip programming functions. iSmartIMMO G3 supports reading, retrieving and writing key information, and other key-related functions.
The operation steps are as follows:
1. Connect to the diagnostic system

2. Operating on key programming

For the old key data, we use the key programming function to back up. Then write data for the new key. Below procedure shows you how to perform key programming for BMW using SmartSafe diagnostic product, it contains backup current key data and new key generation.
① Backup current key data.

a. Click Intelligent Mode.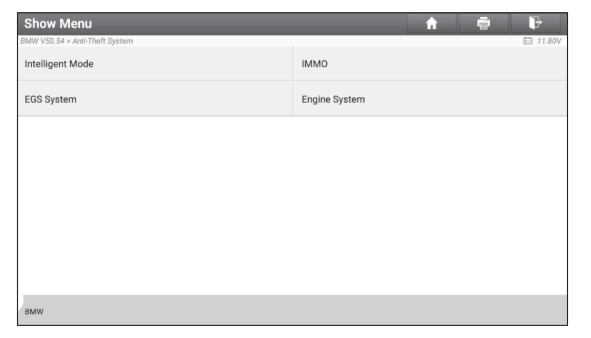 b. Click 'OK' to confirm the IMMO Type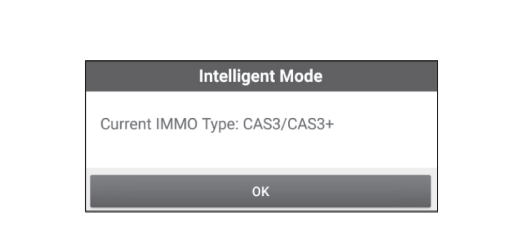 c. Click Key Operation.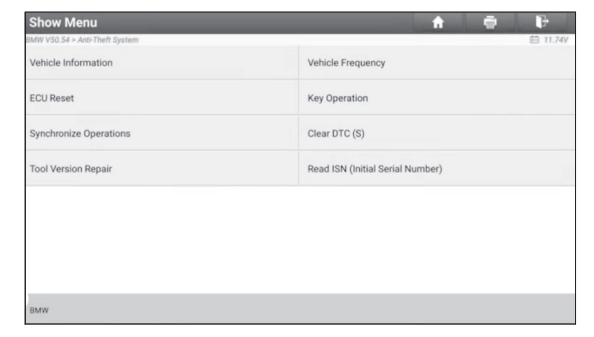 d. Click Key Learning.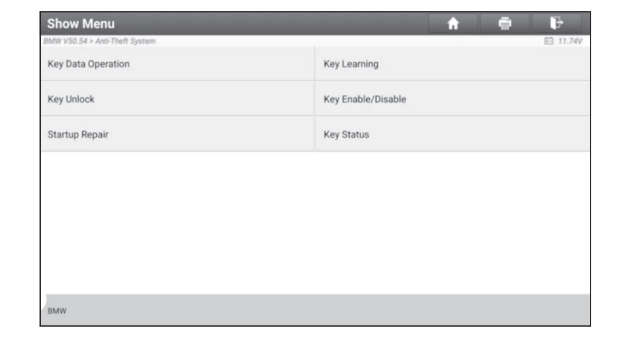 e. Click 'OK' after reading the onscreen instruction.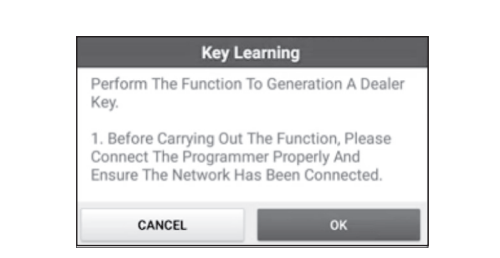 f. Click 'OK'.

g. Click 'OK', and save the key data.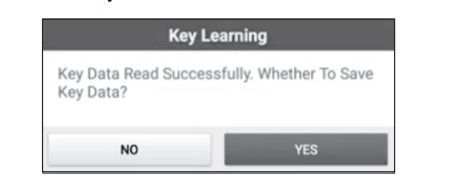 h. Enter the key file name and click 'OK'.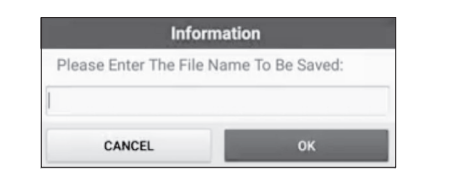 i. Key file saved, click 'OK' to confirm.


② Generate a new key

a. Click the desired blank key position.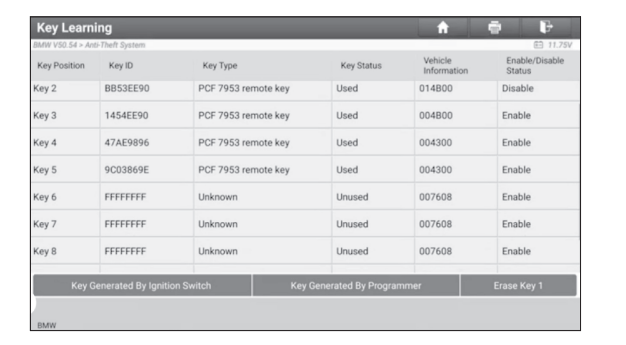 b. Put the new key into the programmer key slot and click 'OK'.


c. Confirm the key type. If you are using a smart key, click 'YES'.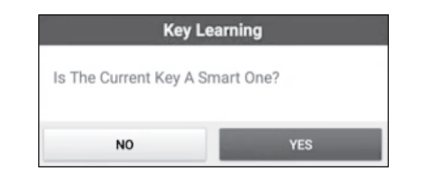 d. If the key generation is done, click 'OK' to confirm.