SmartSafe, as an emerging brand in the automotive aftermarket, has developed two product lines of automotive calibration and maintenance equipment and electric vehicle maintenance equipment with the support of domestic and overseas dealers. The products are sold to more than 100 countries and regions in Asia, Europe, North America, Australia, Latin America, Africa and other continents, and the sales performance continues to grow rapidly.
SmartSafe has been active all over the world, deeply finding out the needs of customers, and is committed to becoming the world's leading supplier of inspection and maintenance equipment for smart autos and electric vehicles.
From June 6 to 9, 2023, SmartSafe went deep into the African market and participated in Lagos Motor Fair & Auto Parts Expo 2023. According to the current situation of the African market, we provide corresponding product solutions to promote the development of the local automotive aftermarket.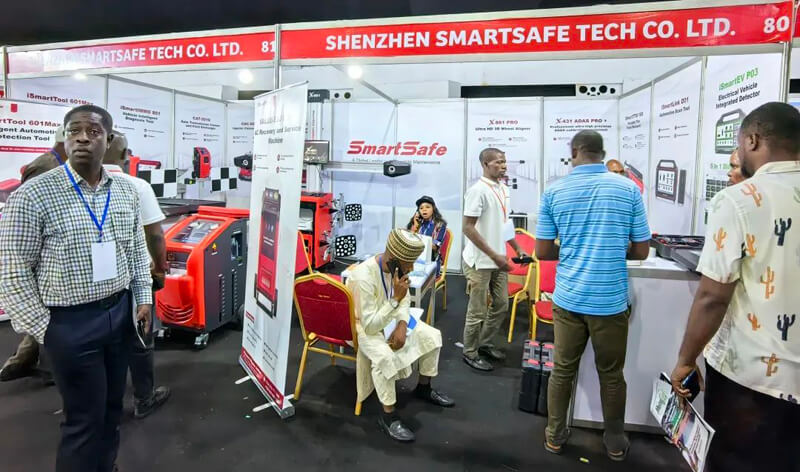 Exhibition Site
At the exhibition site, a large number of customers came to the SmartSafe booth for consultation and negotiation. Technicians showed customers intelligent equipment such as CAT-601S auto transmission cleaner and fluid exchanger, CNC 605 fuel injector cleaning detector, iSmartLink D01 automotive scan tool. The high-quality and professional services have attracted many professionals to stop and discuss, and the customers have responded very well.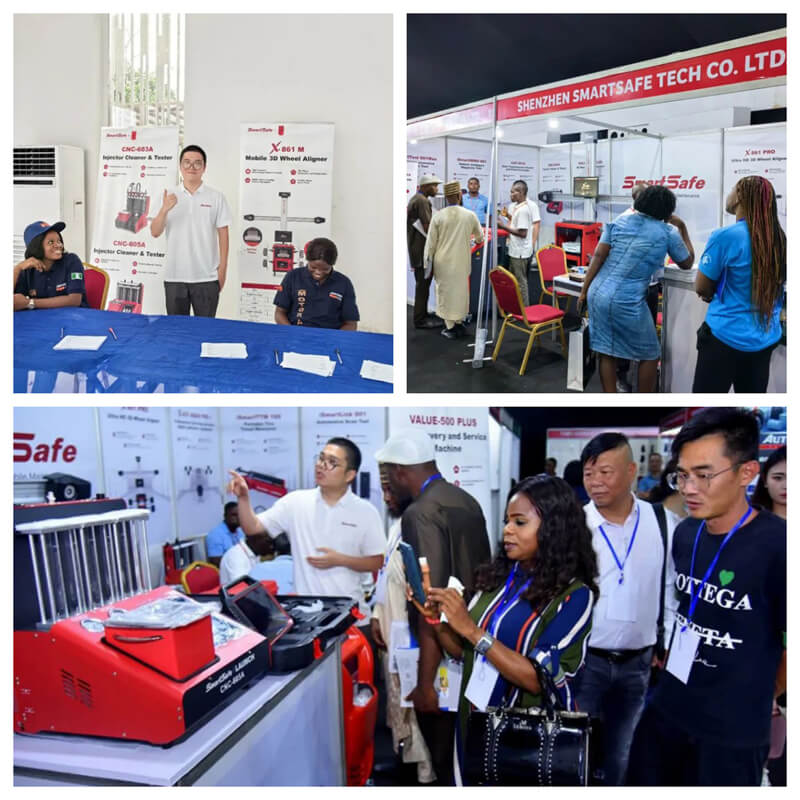 SmartSafe always insists on providing customers with continuous high-quality products and solutions with professional services.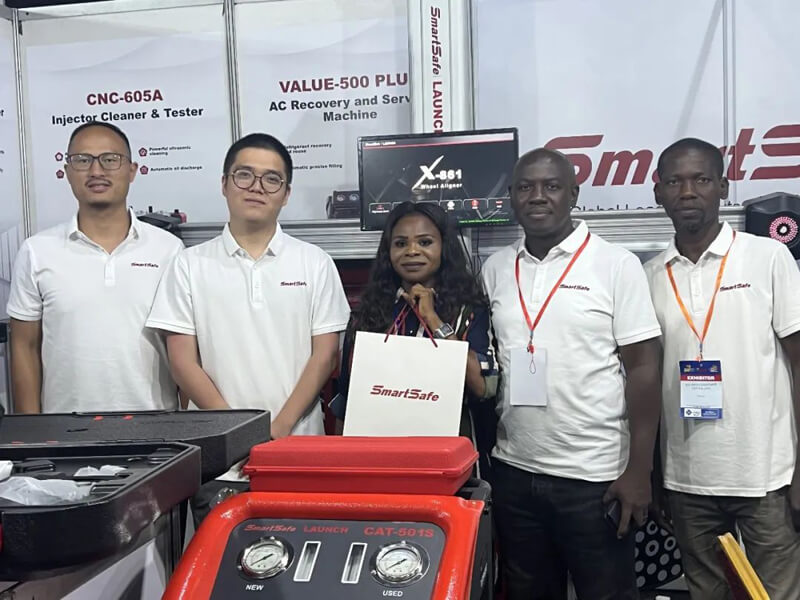 The Lagos Motor Fair & Auto Parts Expo has come to a successful conclusion. See you at the next exhibition, INA PAACE Automechanika Mexico (7.12-7.14)!