Function Description:
The function of front camera calibration needs to be performed in the following cases
Remove and reinstall the front camera module.

Replace and program the front camera module.

Remove or replace the front windshield.

There are error codes that require calibration.
Operation guide:
1. Through ADAS calibration entrance VIN code, Automatically identify the model 2018 Cadillac CT6.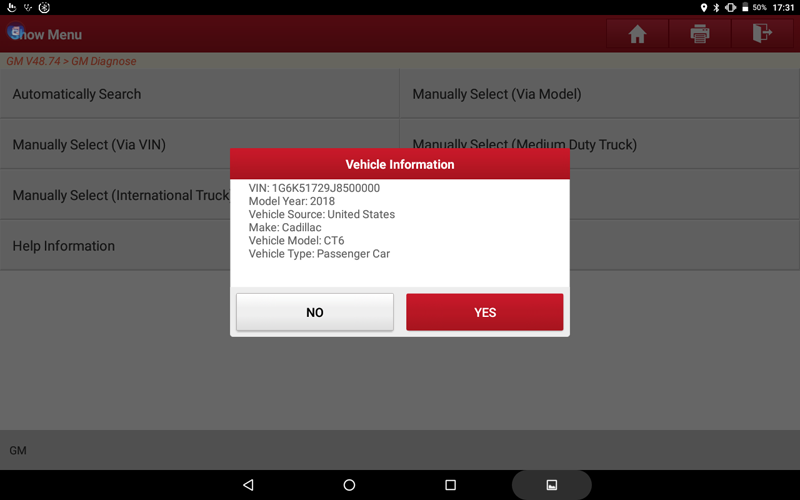 2. After selecting "ADAS Calibration Function", click "Front Camera Calibration".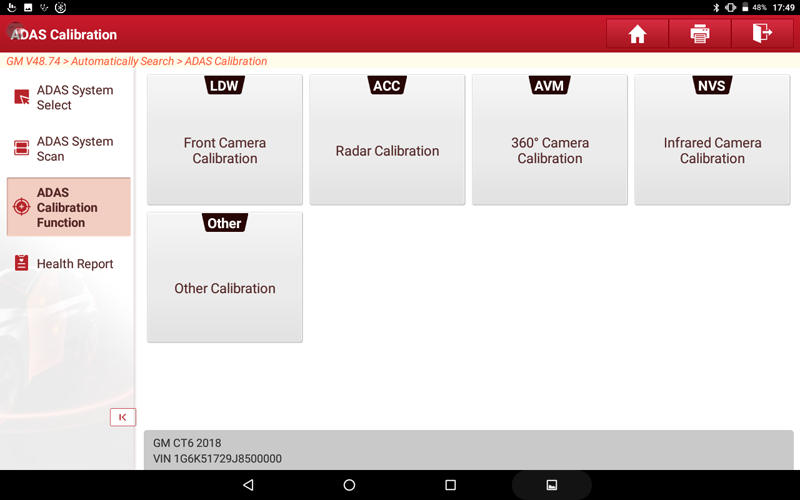 3. Select "Frontview Camera Learn".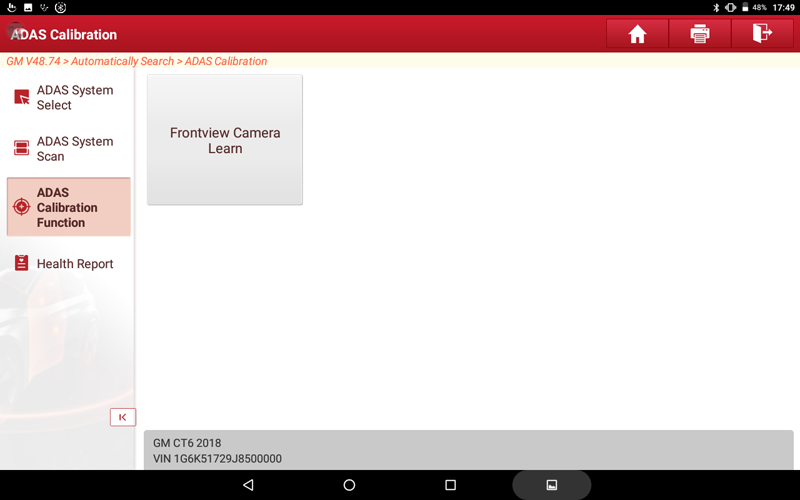 4. Confirm the scene that needs to be calibrated.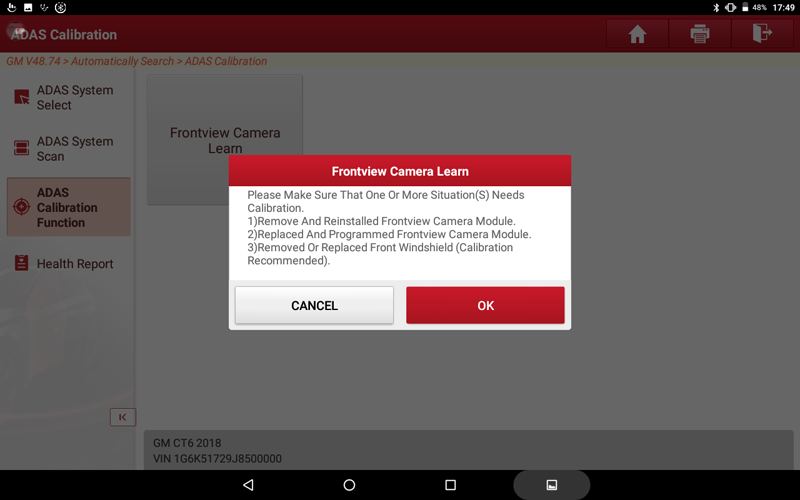 5. Some preparations before calibration.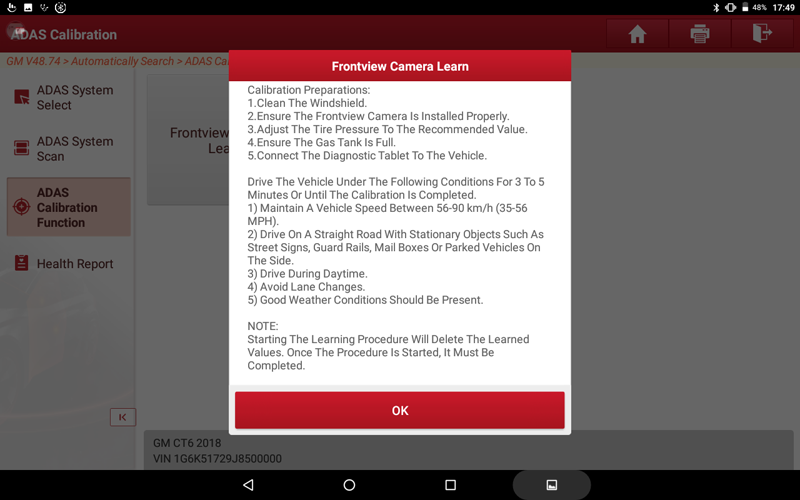 6. Make sure to turn on the ignition switch(One button to start the vehicle, please press and hold the start button for 5-10 seconds until the ignition switch is turned on), do not start the engine.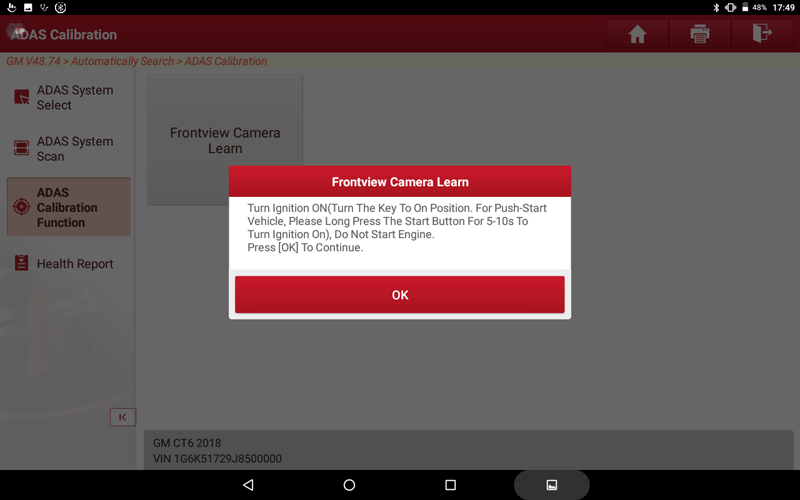 7. Confirm that calibration is required.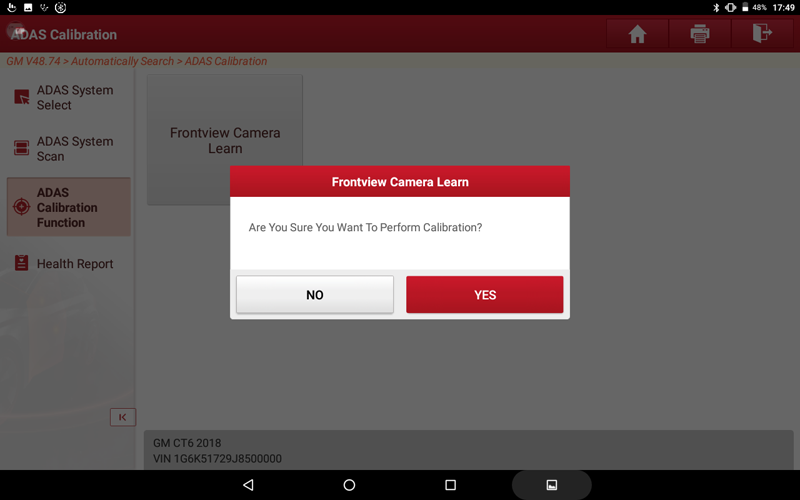 8. Start the engine, drive on a road with clear lane lines for calibration, and keep the speed above 60 km/h (38 mph). The calibration process takes about 5 minutes, and the calibration progress value is displayed on the interface.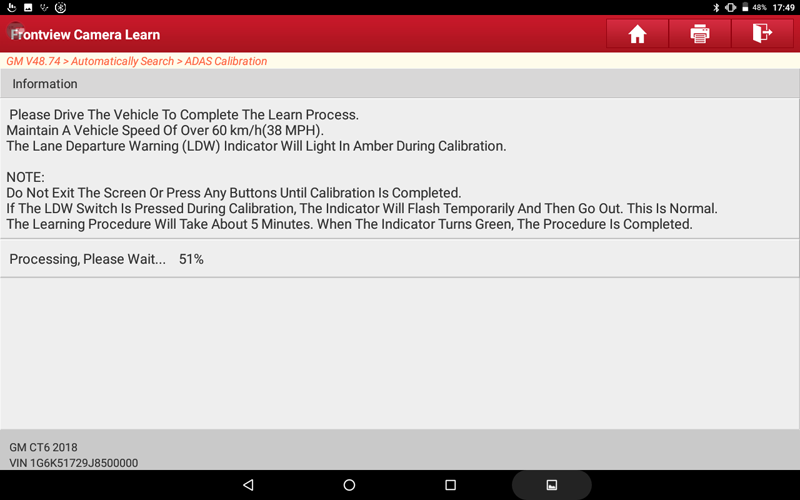 9. When the calibration progress value reaches 100%, you need to continue driving to confirm that the lane keeping light turns green and confirm that the front camera is working normally.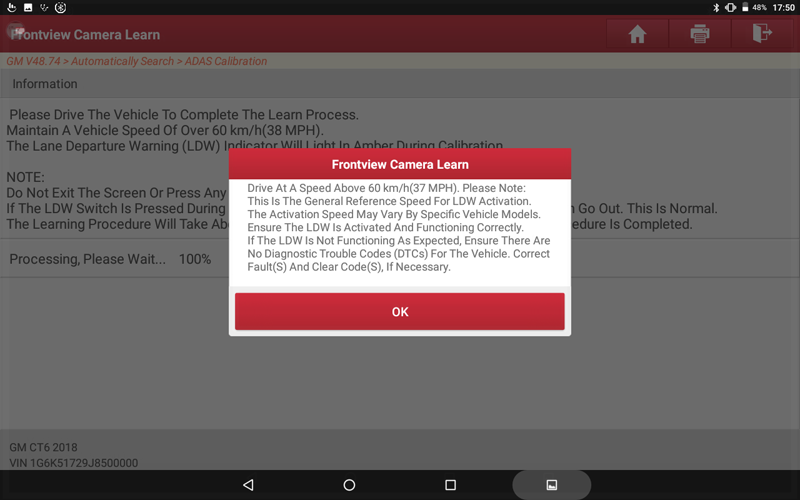 10. The program is complete, save the report.